FIRST ON FOX: Embattled Rep. Katie Porter, D-Calif., is facing a Federal Elections Commission (FEC) complaint alleging she is continuing "to reap the benefits" of the University of California at Irvine's "subsidized affordable housing" even though she is not a full-time staff member.
The Committee to Defeat the President — an anti-Biden political action committee (PAC) that started in 2013 as the Stop Hillary PAC — filed its FEC complaint against Porter on Friday.
"Embroiled in scandals, Rep. Porter needs to be held accountable to American voters, and the Committee will stop at nothing to demand accountability," Ted Harvey, chairman of the Committee to Defeat the President, told Fox News Digital.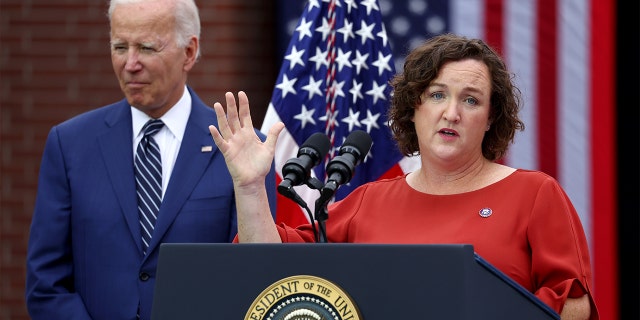 "It's time to drain the Washington swamp for good, and that starts with calling out left-wing hypocrites like Porter," Harvey said.
"Once again, woke progressives like Rep. Porter are happy to receive government-funded salaries, benefits, and now subsidized housing for themselves, while driving our economy into the gutter and doing everything possible to squelch opposition," Dan Backer, counsel to the Committee to Defeat the President, told Fox News Digital.
"Porter should pay her fair share like everyone else," Backer added.
Fox News Digital exclusively obtained the FEC complaint filed by the committee, which alleges Porter continues "to reap the benefits of subsidized affordable housing in a pricey housing market" after taking office in 2019.
"Prior to becoming a Congresswoman, Porter was a law professor at the University of California Irvine ('UC Irvine')," the complaint said. "As a UC Irvine law professor, she took advantage of a housing benefit for university employees and purchased a home in University Hills, an academic community on the UC Irvine campus developed to provide affordable housing to 'eligible full-time employees.'"
"The median home values in University Hills are significantly below the median home price in Irvine and there is a waiting list for this significant housing benefit," it said. "In fact, while Porter was being recruited by UC Irvine in 2009, she joined the University Hills waiting list and delayed joining the faculty until housing became available in 2011."
The committee wrote that eligibility "for University Hills residency is dependent on UC Irvine employment" and pointed out "Porter was elected to Congress in 2018, took office in 2019, and has been on unpaid leave from UC Irvine since 2019."
"Thus, although Porter has not been an active 'full-time' employee at UC Irvine since 2019, she continues to reap the benefits of subsidized affordable housing in a pricey housing market," the complaint said.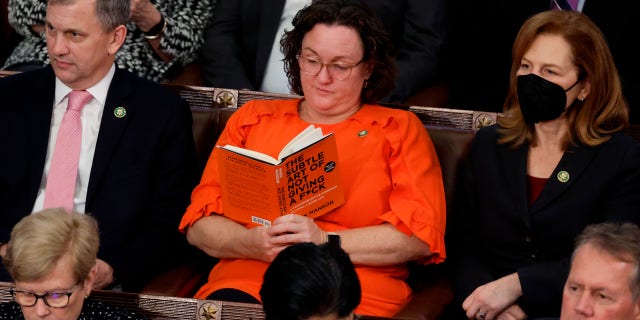 Porter's campaign did not immediately responded to Fox News Digital's request for comment, but UC Irvine did, and said Porter is a "UCI faculty member on an approved leave without pay."
"Faculty members on approved leaves without pay remain UCI employees, and as such they can maintain their homes in University Hills," a UCI spokesperson said. "Those who take these leaves without pay generally do so to perform outside work in academia or industry … or in public service, as is the case with Porter."
The spokesperson also rejected the argument that UCI provided "subsidized" housing. "Home prices there are below market value because of the university maintains ownership of the land and leases it to the homeowners – because of this ground lease, homeowners own their houses but not the land beneath it. As a result, home prices remain below-market."
Porter's newly-announced bid for Senate is off to a rocky start as the congresswoman finds herself embroiled in scandal. The congresswoman has found herself taking heat for how she treated a veteran and former staffer in July for allegedly violating "office protocols" by catching COVID-19.
Porter was also accused of making rude and racist comments to staff and "ridiculed people for reporting sexual harassment."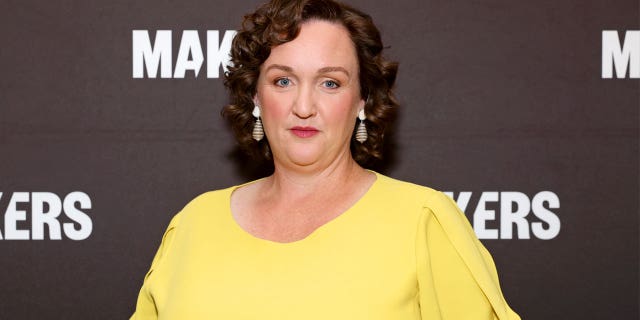 Porter responded to the allegations by trying to soften her image amid her tumultuous campaign kickoff.
In just her first week in the fray, the California congresswoman responded to the allegations of a toxic work environment during an interview Thursday, where she said she is "willing to expect people to work hard."
"But let's be clear, of course I want their best effort. Of course, I want my best effort," Porter said on the "Pod Save America" podcast. "The American people deserve no less."
"I regret if this employee feels disgruntled. She finished her term in her fellowship. It was a two-year fellowship. I enjoyed working with her," the congresswoman continued, referencing the allegations first posted by the Dear White Staffers Instagram account. "And I'm excited to continue to get to work with my staff on this campaign and on the official side."
"I'm willing to expect people to work hard. I work hard, and I think that's what the American people should expect," she added.
Porter also made headlines in October when text messages between her and Irvine, California, Mayor Farrah Khan, were published that showed the Democrat Senate hopeful berated the city mayor and insulted the city police department.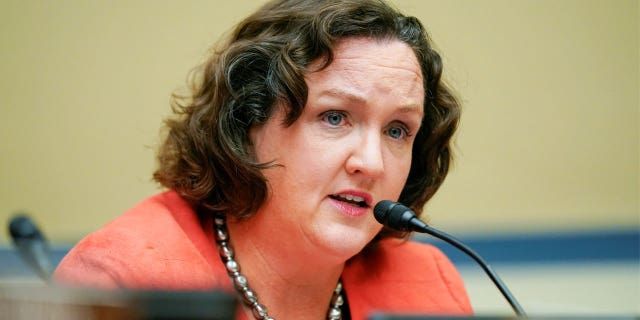 The texts followed a fight that broke out at the congresswoman's July 2021 town hall that saw the man Porter lives with arrested.
In the texts, Porter criticized Khan by saying she would not call the mayor after Julian Willis was arrested after he allegedly punched a pro-Trump protester, giving the protester a bloody nose.
"You can lecture me on professionalism. And see what happens," Porter wrote after she famously wore a Batgirl Halloween costume to the House of Representatives on the same day Democrats voted for a resolution on ground rules for the impeachment inquiry surrounding then-President Donald Trump.
Porter also trashed the Irvine police department after the arrest, calling the force a "disgrace" and that she "will never trust them again."