FIRST ON FOX: Missouri Democratic Rep. Cori Bush is facing a second Federal Election Commission (FEC) complaint over her campaign security payments to her husband.
The newest complaint comes from the Committee to Defeat the President, an anti-Biden super PAC, which alleges Bush has "flouted" federal campaign finance laws by paying her new husband, Cortney Merritts, $60,000 for security last year. Merritts does not have a license to perform security functions in the congresswoman's district.
"If federal officials are willing to take a hard look at 'AOC,' they shouldn't be giving a free pass to other corrupt Squad members," Ted Harvey, the committee's chairman, told Fox News Digital.
"In addition to breaking the law to bankroll her now-husband, Cori Bush has repeatedly misled constituents, claiming to be a voice for the voiceless despite primarily focusing on enriching herself and her family.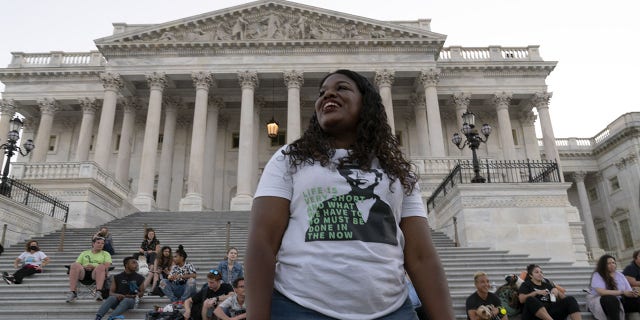 "Bush's utter disregard for the law — not to mention her blatant left-wing hypocrisy — cannot be allowed to stand, and the committee is going further than any other organization to take action against her."
The "Squad" member's campaign paid Merritts, whom she married in February, $60,000 as it also paid $225,281 to the St. Louis-based PEACE Security firm for personal protection throughout 2022. Bush and Merritts have been together since before she entered Congress in 2021, a press release from her office said.
Merritts collected the security checks despite not having a private security license in the city of St. Louis or St. Louis County, which includes Bush's entire congressional district. A license is required to perform the services in the area, Fox News Digital previously reported.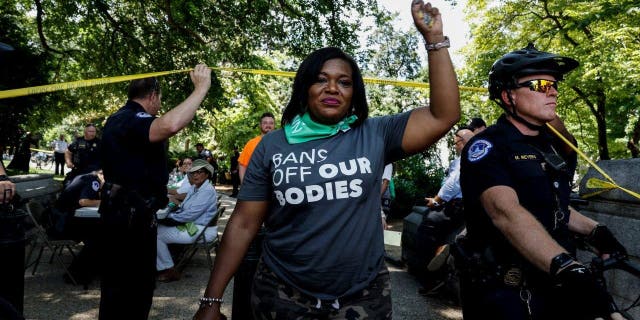 This is the second complaint Bush is facing over her payments to Merritts. In early March, the Foundation for Accountability and Civic Trust (FACT) filed a complaint to the FEC's acting general counsel, Lisa Stevenson, asking the commission to investigate whether "Rep. Cori Bush and her campaign committee may have used campaign funds for personal use."
"Any time a member of Congress puts someone with a close personal relationship on the campaign payroll, increased scrutiny is necessary to ensure the legal standard has been met, which, in this case, are that the payments were for 'bona fide services at a fair market value,'" Kendra Arnold, FACT's executive director, told Fox News Digital.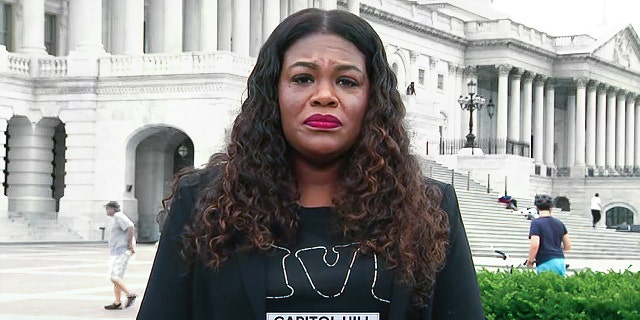 "Both the fact that reportedly Bush's husband isn't licensed to provide security services for which he was paid, and that she was simultaneously paying large amounts to another company for the same services raise red flags that warrant an investigation by the FEC."
Bush's campaign did not respond to a Fox News Digital request for comment by press time.